Wow, wow, wow!
You are in for a treat.
If you are old enough, you will smile; if you are young, you will love it.
This is music!
Amazing how young they are.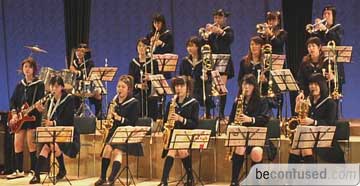 Whether or not you like swing music, turn up your speaker and take a trip back in time.
These Japanese kids would make Benny Goodman proud!
Click here and enjoy the music & performance.
Thanks to TO who sent me this post!