I am very much shaken by the news that Aaron Swartz, 26, had hung himself in New York on January 11th.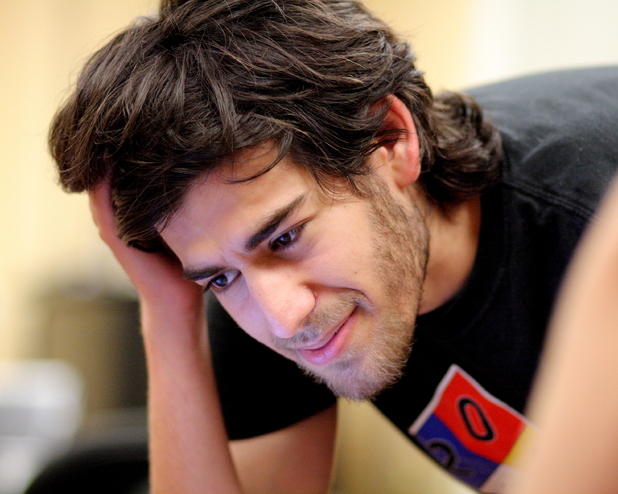 For many years, I read many articles from JSTOR thanks to a former student who pursued her degrees in California. She would send me PDF files of those fantastic resources for my lectures or writings.
According to
The Tech Online (MIT)
:
Swartz was indicted in July 2011 by a federal grand jury for allegedly downloading millions of documents from JSTOR through the MIT network — using a laptop hidden in a basement network closet in MIT's Building 16 — with the intent to distribute them. Swartz subsequently moved to Brooklyn, New York, where he then worked for Avaaz Foundation, a nonprofit "global web movement to bring people-powered politics to decision-making everywhere." Swartz appeared in court on Sept. 24, 2012 and pleaded not guilty.
The accomplished Swartz co-authored the now widely-used RSS 1.0 specification at age 14, founded Infogami which later merged with the popular social news site reddit, and completed a fellowship at Harvard's Ethics Center Lab on Institutional Corruption. In 2010, he founded DemandProgress.org, a "campaign against the Internet censorship bills SOPA/PIPA."
I was very moved when I read James Fallows' tribute to the late Aaron Swartz in
The Atlantic:
From my friends in the tech world I have over the years heard about someone I hadn't ever met, Aaron Swartz. I feel as if I had been hearing about him forever, but it couldn't have been all that long, since Swartz was only 26 years old when he killed himself yesterday in New York. But starting at age 14, Swartz had won a large number of friends, admirers, followers, and mentors, plus a small but important number of enemies, through his combination of tech-world virtuosity and expansive civic and social imagination.
When we think of someone who at age 14 is already making important coding contributions, as Swartz did, we often think of someone who has offsetting social or temperamental limitations. And indeed in his late teens Swartz had written about emotional problems and depression; I don't know where this fell on the spectrum between a real medical issue and the strain many people feel at that stage of life. But if you watch even a few minutes of his address at the Freedom to Connect conference less than a year ago, in the clip below, you'll have a sense of the maturity and winningness of his explanation of technological, social, and governmental issues, and their interaction. CLICK HERE for more (including a video of Aaron Swartz).
BBC report
s:
In a statement later on Saturday, Mr Swartz's family praised his "brilliance" and "profound" commitment to social justice and also expressed bitterness toward the prosecutors pursuing the case against him.
"Aaron's death is not simply a personal tragedy. It is the product of a criminal justice system rife with intimidation and prosecutorial overreach," the statement said.
Sir Tim Berners-Lee - the British inventor of the world wide web - commemorated Mr Swartz in a Twitter post: "Aaron dead. World wanderers, we have lost a wise elder. Hackers for right, we are one down. Parents all, we have lost a child. Let us weep."
Digital Spy
reports:
Swartz also co-founded Reddit before leaving his position there in 2007, as well as creating the web.py web application framework and co-founding Demand Progress, a progressive advocacy group.
Blog posts from 2007 suggest that Swartz had suffered from chronic depression. Cory Doctorow, founder of influential geek and technology blog Boing Boing, wrote in an eulogy today (January 12):



"We have all lost someone today who had more work to do, and who made the world a better place when he did it."
READ MORE AT DIGITAL SPY.
To better understand the chronology of events,
please CLICK HERE to read THIS ARTICLE.
If you have time, read another report at
The Guardian.
I am deeply saddened that the world has lost not only a brilliant but also dedicated and passionate activist. One so young, so talented and with much vision - now gone. My deepest condolences to his family and loved ones.
Your 'tech-world virtuosity and expansive civic and social imagination' leaves a vacuum that few can fill. I cannot imagine the pain within your heart that must have driven you to that tragic act. You will never be forgotten for your wonderful contributions to IT, the Internet and the struggle for freedom .....I can imagine how distressing it must have been for him had he been jailed. (He was facing 35 years in prison, and a $1 million fine if convicted.) For one who advocated freedom, who had so much to give the world, the decision to end his own life must have been a traumatizing one. :-(
Wherever you may be now, may you rest in peace always, Aaron Swartz.