Dear Friends
Logos Hope, the world's largest floating book fair is now in Penang!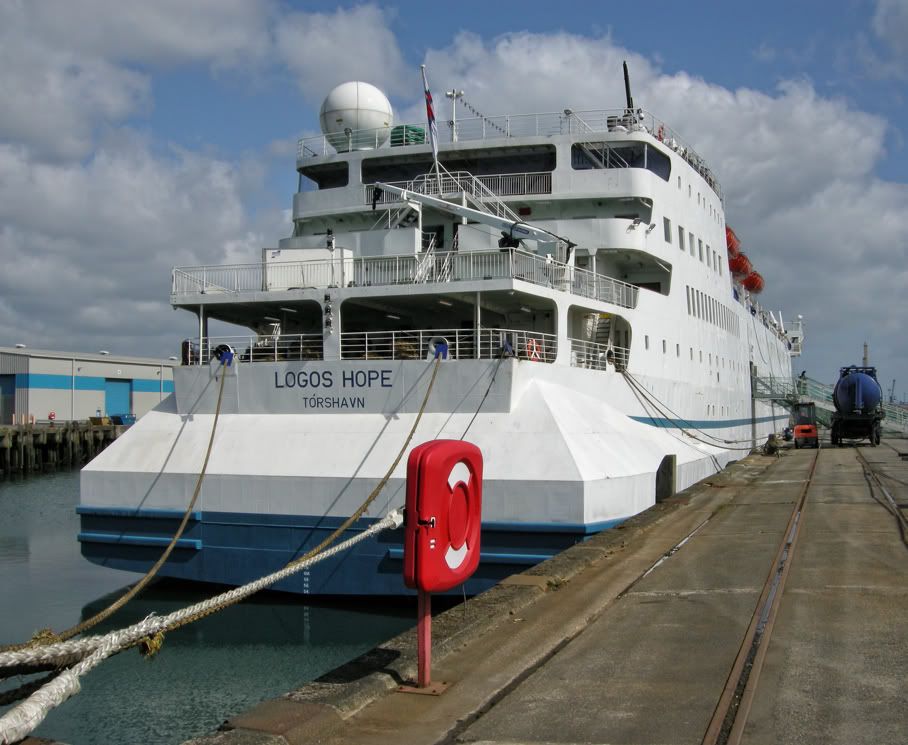 When : 25.08.2011 - 25.09.2011
Where : George Town, Penang
Venue : Ship Deck, Swettenham Pier
Entrance : RM1/- per adult (FOC children under 12 years of age)
Opens : Tuesday – Saturday : 10.00am- 10.00p.m
Sunday : 1.00pm- 10.00pm
Closed : On Mondays
This inaugural visit to Malaysia will be opened to the public at the Swettenham Pier, Penang on August 19, 2011 and will be open through September 25, 2011.
Logos Hope offers more than books and features a fully air conditioned deck that is open to the public to explore. The Welcome Experience, will introduces this new vessel through a short movie and various displays. The vessel also offers ice cream, drinks and snacks for everyone to enjoy at the International Café.
There is an expanded selection of over 5000 books that covers a range of subjects including science, sports, hobbies on board. This includes children's titles, academic texts, dictionaries, atlases and more.
The all-volunteer crew and staff comprise of around 400 people representing 45 different nations. Logos Hope is operated by GBA Ships e.V., an international, charitable organization from Germany . In 40 years of service, the organization has welcomed more than 40 million visitors up the gangways in over 160 countries and territories around the world.
For more information please visit their website
HERE
.