Denmark has won this year's Eurovision Song Contest in the Swedish city of Malmo with the song Only Teardrops by Emmelie de Forest.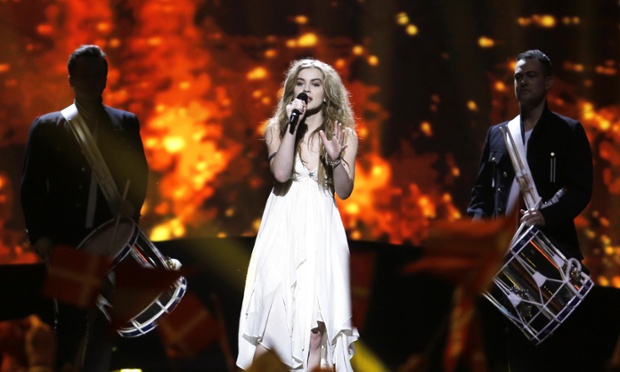 Denmark, widely tipped to win the annual music competition, took the honours on Sunday ahead of the 25 other finalists in a glittering ceremony watched by millions across Europe.
The Scandinavian country last won the contest in 2000 with Fly on the Wings of Love by the Olsen Brothers.
The 20-year-old singer performed the winning entry barefoot - as has been her trademark since she began performing in her early teens - against a flaming backdrop.
Read more AT THIS LINK.
Watch the video clip of her winning performance AT THIS LINK.