I am sharing the following article written by Dr Paul Craig Roberts because of the relevance and importance of such powerful message in relation to what we can see in our own backyard. Paul Craig Roberts has had careers in scholarship and academia, journalism, public service, and business. He is chairman of The Institute for Political Economy.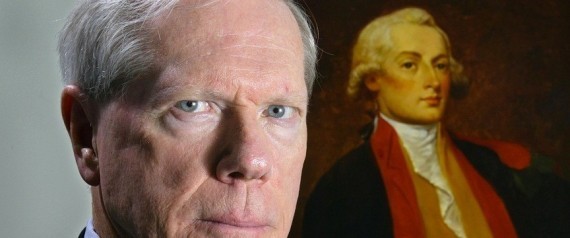 Dr. Roberts has held academic appointments at Virginia Tech, Tulane University, University of New Mexico, Stanford University where he was Senior Research Fellow in the Hoover Institution, George Mason University where he had a joint appointment as professor of economics and professor of business administration, and Georgetown University where he held the William E. Simon Chair in Political Economy in the Center for Strategic and International Studies. You can read more about him
AT THIS LINK
or
HERE.
___________________
Why Disinformation Works
by Dr Paul Craig Roberts
Have you ever wondered how the government's misinformation gains traction?
What I have noticed is that whenever a stunning episode occurs, such as 9/11 or the Boston Marathon bombing, most everyone whether on the right or left goes along with the government's explanation, because they can hook their agenda to the government's account.
The leftwing likes the official stories of Muslims creating terrorist mayhem in America, because it proves their blowback theory and satisfies them that the dispossessed and oppressed can fight back against imperialism.
The patriotic rightwing likes the official story, because it proves America is attacked for its goodness or because terrorists were allowed in by immigration authorities and nurtured by welfare, or because the government, which can't do anything right, ignored plentiful warnings.
Whatever the government says, no matter how problematical, the official story gets its traction from its compatibility with existing predispositions and agendas.
In such a country, truth has no relevance. Only agendas are important.
A person can see this everywhere. I could write volumes illustrating how agenda-driven writers across the spectrum will support the most improbable government stories despite the absence of any evidence simply because the government's line can be used to support their agendas.
CLICK HERE for more.